Crowns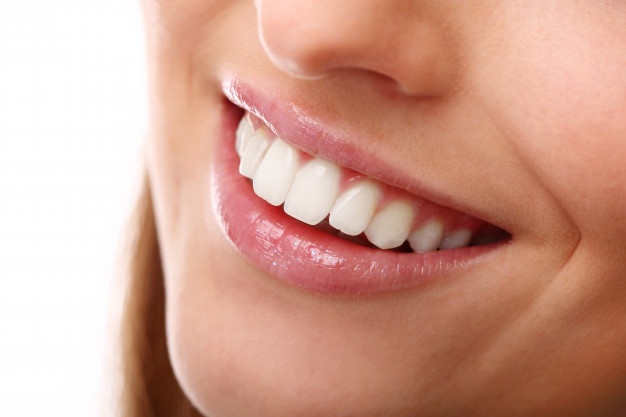 There may be times when a tooth has succumbed to decay, has needed to undergo root canal treatment or has sustained damage through an accident. When a large percentage of the tooth has broken away, a filling is not strong enough to restore the tooth. This is when a crown may be prescribed for you.
Like a crown sits on the head of royalty and covers the top and sides of the head, a dental crown covers the top and sides of the remaining tooth structure providing both strength and protection to the remaining natural tooth. A crown is constructed from either high quality porcelain, or porcelain over metal when additional strength is required. Porcelain is used for its tooth-like appearance, which allows for a seamless integration with your surrounding natural teeth.
The crown is constructed in a dental laboratory and so you will require 2 appointments.
Your first appointment is to prepare the tooth for the crown. An impression is taken to send to the dental laboratory. Depending on your case – you may have a temporary crown fitted to wear in the meantime while your long-term crown is being constructed. The temporary crown will allow you to eat and smile normally.
At your second appointment, your permanent crown is checked for comfort and alignment with your surrounding teeth before it is permanently bonded to your prepared tooth with specially developed dental cement.
Bridges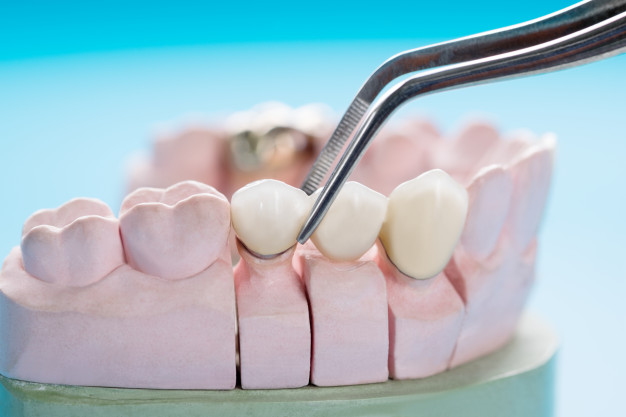 Just as in architecture, a bridge spans the distance between two supports, in dentistry, a bridge spans the space created by a missing tooth or teeth and is secured by crowns attached to carefully prepared natural teeth on either side of the space.
A high quality false tooth replacement fills the gap, restoring your smile, confidence and function.
The procedure for a bridge closely resembles that for a crown. Your supportive teeth, to which the crowns are bonded, are precisely reshaped so when your bridge is secured in place, it blends seamlessly in size and appearance with your surrounding natural teeth.
Two appointments are required. At the first appointment, your teeth are  shaped to fit the bridge and a detailed impression is taken of your teeth and gums. This is used as a template from which your replacement bridge is sculpted in a dental laboratory. While your new bridge is being constructed, a temporary bridge may be worn, this will enable you to retain your appearance and function of your bite.
At the second appointment when your new permanent bridge is complete, we will remove the temporary bridge, replacing it with you new bridge so you can have a new healthy natural looking smile.